Professional & Reliable Dallas Chicago Pilots for Hire
Nadar provides the Greater Chicago area with drone services for Commerical and Residential Real Estate Advertising, Construction Management, Architectural & Engineering Design, Land Surveying & Mapping, Event/Wedding Coverage, and Precision Agriculture. We are FAA Part 107 Certified and all of our Chicago pilots are covered by a minimum $1 Million insurance policy. Browse our service details or contact us using the form below.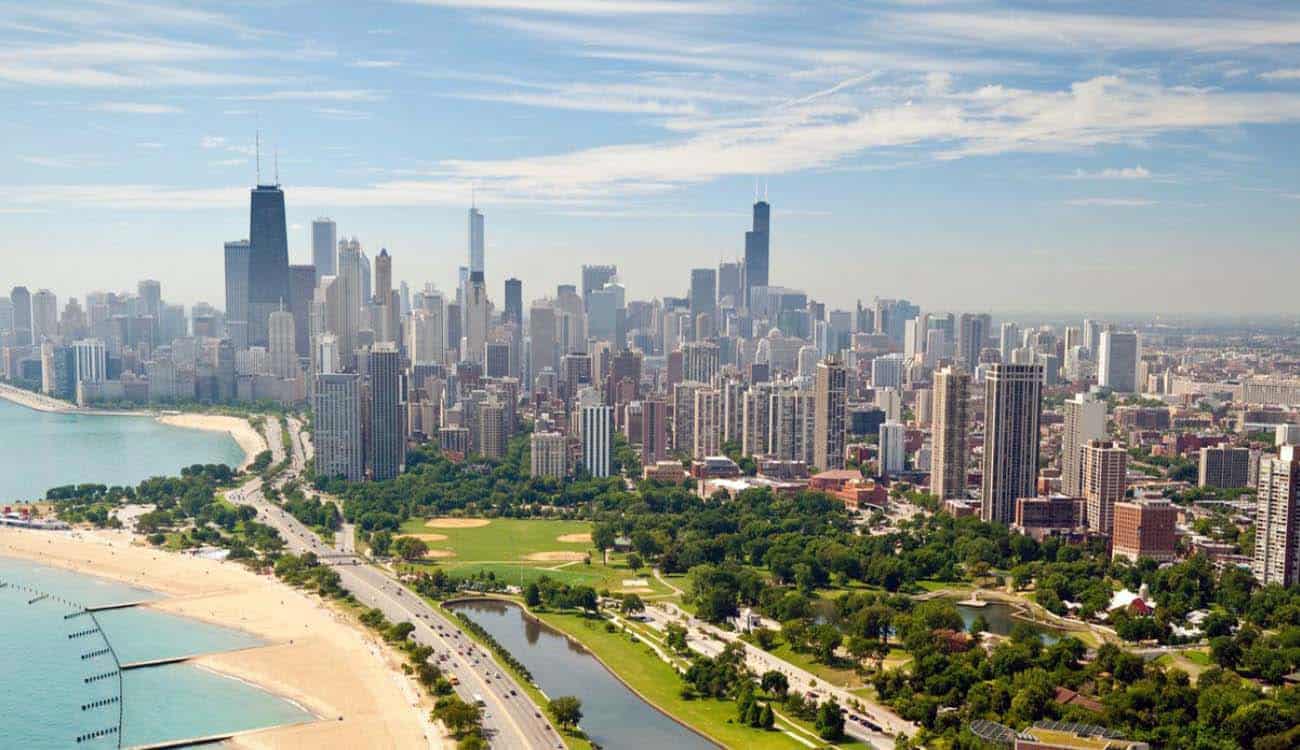 Chicago Drone Laws – For Companies & Individuals
Chicago is in the state of Illinois which was one of the first states to enact drone laws under the Freedom from Drone Surveillance Act which applied to Law Enforcement.  A later House Bill restricts drones from filming people in their homes without permission or flying over critical infrastructure.  In 2015 Chicago instated it's own Drone Ordinances.  In addition to the FAA regulations, it is illegal to fly a drone in Chicago between the hours of 8PM and 8AM.
About Chicago
Chicago has a very large ecIt'smy. Its actually the third largest in the United States overall. Chicago is also a very large financial center, and has the second largest central business district in the country. Manufacturing, printing, publishing and food processing are major jobs in the economy for Chicago. A lot of retail stores started out in Chicago like Sears and Walgreens.