Professional, Technical & Reliable Pilots for Hire
Nadar is the premier Atlanta Drone services provider for Commerical and Residential Real Estate Advertising, Construction Management, Architectural & Engineering Design, Land Surveying & Mapping, Event/Wedding Coverage, and Precision Agriculture. We are FAA Part 107 Certified and all of our Atlanta pilots are covered by a minimum $1 Million insurance policy. Browse our service details or contact us using the form below.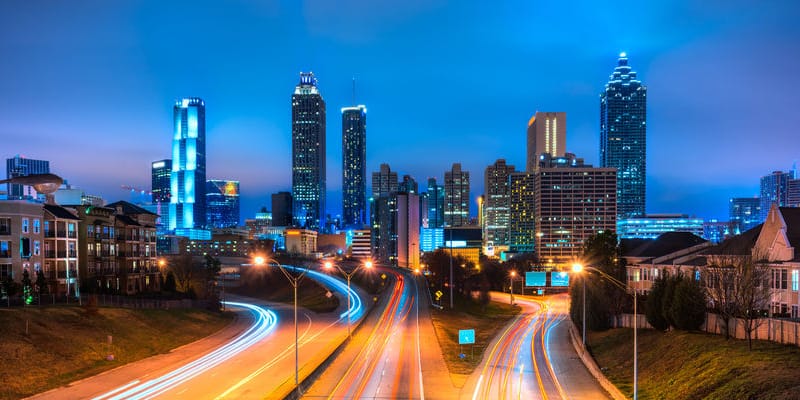 Atlanta is the capital and most populous city of the state of Georgia in the United States. The city Atlanta is situated among the foothills of the Appalachian Mountains.Atlanta is the seventh-most visited city in the United States Atlanta is rated a "beta(+)" world city that exerts a moderate impact on global commerce, finance, research, technology, education, media, art, and entertainment. Atlanta played a vital role in the Allied effort during World War II due to the city's war-related manufacturing companies Atlanta has topographic features that include rolling hills and dense tree coverage, earning it the nickname of "the city in a forest. Most of Atlanta was burned during the Civil War, depleting the city of a large stock of its historic architecture. Atlanta has a humid subtropical climate. Atlanta has one of the highest LGBT populations per capita, ranking third among major American cities. It has long been known as a center of African-American political power, education, and culture, often called a black mecca. Compared to other American cities, Atlanta's economy has been disproportionately affected by the 2008 financial crisis and subsequent recession, with the city's economy earning a ranking of 68 among 100 American cities in a September 2014 report due to an elevated unemployment rate, declining real income levels, and a depressed housing market. Atlanta has become one of the USA's best cities for street art in recent years.